National Best Friends Day was on June 8th this year and some of us here at Connor & Connor celebrated by curling up with one of our furry (sometimes scaly!) best friends.
Meet the pets of our awesome team below.
Athena
Meet Athena. She is our 3-1/2 year old pit-bull lab mix. She is a giant baby that honestly believes she is a lap cat. She was raised by two cats and, at this time, I honestly believe that she thinks she is a cat, just in a bigger form! She enjoys playing outside with the kids and sleeping under the tables at the dog park.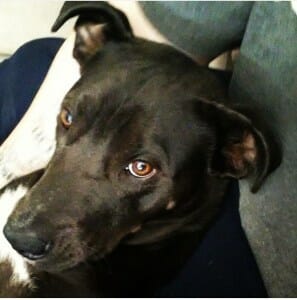 Enzo
Meet Enzo, a 2-½ year old Bengal. He weighs 17 pounds and is approximately 29 inches long from head to tail. Some Bengals will join their owners in the shower, as Bengals tend to love water. Our Enzo tends to put up a good fight when it comes to his bath time. One of his favorite activities consists of playing catch; Enzo will catch a small ball in between his paws. Enzo also enjoys going for "rides" around the house on rolling chairs and laundry baskets. Enzo is such a pawsome cat.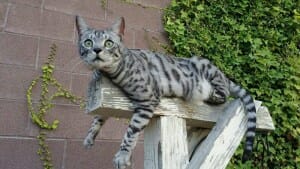 Lola
Meet Lola, a 1-year-old tabby cat who weighs 9 pounds. Lola joined my family two months ago. We rescued her from the Animal Foundation. Thus far, Lola's favorite member of the family is my son. She will follow him wherever he goes and hangs out in whatever room he is in (my son is excited that she chose him). Lola loves to eat and she is also talkative. We are excited to have an additional furry friend join our family.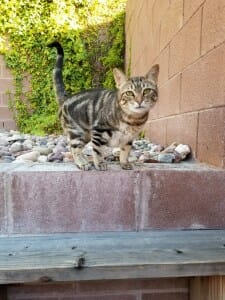 Sadie
Sadie was born in Missouri to parents King Hershey and Chocolate Pudding, championship-winning Cocker Spaniels. When her human mom is at work, Sadie likes to work on her family genealogy and is convinced that if she traces her lineage back far enough she will discover her long lost royal heritage and reclaim her royal birthright (like Simba from the Lion King). When Sadie is not day dreaming, she loves being around humans that admire her from a distance and enjoys going to the groomers every month.
Sadie's human mom reminds her how expensive she is everyday and often asks how Sadie plans on helping out around the house. Sadie thinks helping out around the house is for peasants and finds her human mom's three-minute sneezing fits to be a great source of entertainment, like a jester. Regardless of how many times Sadie has threatened to leave her human mom for Megan Markle, Sadie's human mom loves her unconditionally and wouldn't trade her for the world!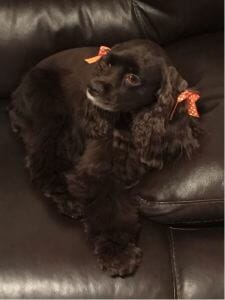 Redford
Meet Redford, a 12-year-old, blind Pomeranian mix. Even though Redford can't see anymore, he can still find his food bowl in two seconds flat. When he's not eating or sleeping, Redford enjoys lounging in the sun and helping his human dad play video games.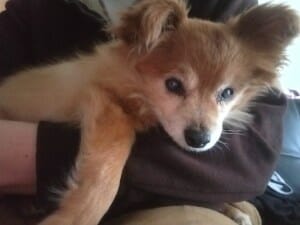 Bentley
Bentley is a ten-year-old black lab who has lived with Megan since he was 12 weeks old. His favorite things are ear rubs, squash, and going for walks. He hates fireworks and hot air balloons.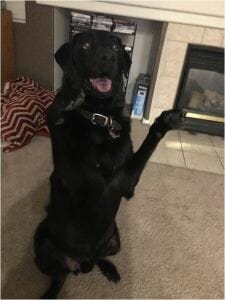 Keeba
Keeba is a nine-year-old terrier mix. She came to Megan through the Albuquerque Animal Welfare foster program. After being adopted and returned, Megan decided she couldn't give her up again. Her favorite things are playing fetch, eating, and sleeping all the way under the covers. She hates the trash truck and the Swiffer mop.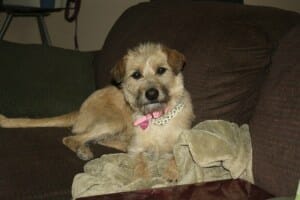 Monkey
Monkey is an 8-year-old male Pomeranian. Monkey came to live with Melissa at 8 weeks old. He enjoys barking at birds and snuggling in the morning. His favorite foods are apples and watermelon.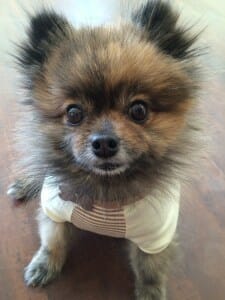 Peanut
Peanut is a 1-year-old rescued Pomeranian who came to live with the Connors this past Christmas. Peanut loves to cuddle and follows her big sister Nellie around everywhere. Peanut has a calm personality and loves her new home.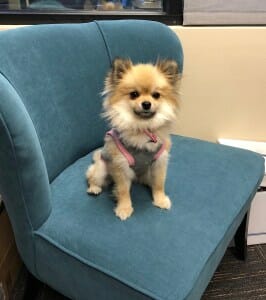 Nellie
Nellie is an 8-year-old yellow lab. She joined the Connor family in 2009. Nellie is a graduate of Twin Lakes Kennels and is a retired duck hunting dog. These days she enjoys lots of belly rubs and taking naps.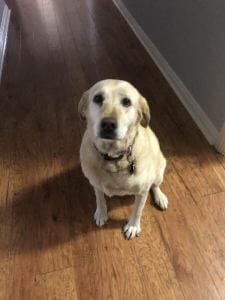 Darkness
Darkness is my 2-year-old female bearded dragon. She is very easy to take care of and she is also very friendly. She is bigger than my other pets, reaching out my entire forearm. An interesting fact about bearded dragons is that they are the most popular reptile to keep as a pet in the entire world.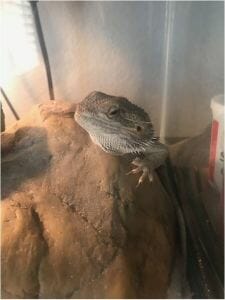 Batman Superman
Batman Superman is my seven-year-old Chilean rose haired tarantula. Batman Superman was the first pet that I ever had to myself. I think that it is one of the easiest pets to take acre of. He is pretty small, reaching the tips of my fingers. A cool fact about him is that he can go without eating for months at a time.